Understanding Your Quote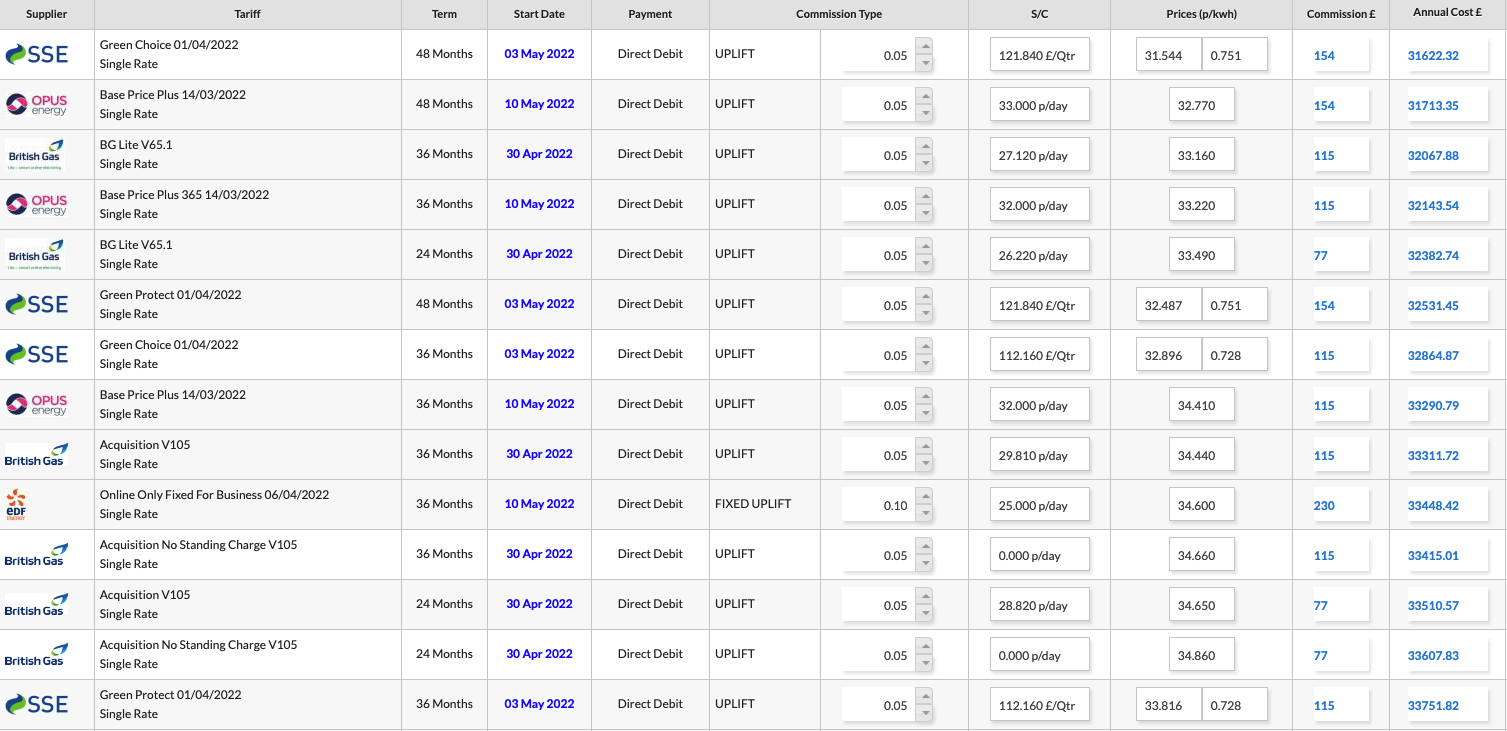 The quote will be headed as above:
Supplier – The company offering the contract
Tariff – The name of the tariff offered
Term – The length of the contract, typically 12 – 60 months
Start Date – The estimated start date of the new contract
Payment – The required payment method
Commission Type – "Uplift" refers to a percentage added to your quote as the supplier demands.
S/C – The standing charge is usually displayed as p/day or £/Qtr.
Prices (p/kWh) – The unit charges associated with the contract.
Commission – The commission credited to your Numbergroup account.
Annual Cost – The cost of the contract, calculated as one year's worth of your estimated annual consumption.
How long are quotes valid?
Some suppliers will only honour a price for only a short period of time, especially if International wholesale markets fluctuate so it's best to accept a contract as soon as possible.
Factors which affect a quote?
Energy prices for businesses are highly variable and dependent upon numerous factors, from the supplier's risk factor, global wholesale markets, geographic location, supply type, business type and credit rating.
When should you switch suppliers?
It usually takes about one month to complete a move between suppliers.
This process timescale does vary, depending on how cooperative the losing supplier is and whether it raises objections to the move.
We can generally obtain quotes for up to 3 months before your existing contract expires. Therefore, we recommend looking for a new supplier about two months before your contract ends-this should give you enough time to transition from your current provider when the time comes.